Create a bold and unique piece for your school
This example is for a new school and was approx $289. It is to be used as a table top
Approx Dimensions 1.2m x 1.2m x .045m
Please contact us so that we can design something unique for you. We will provide you with sketches and a quote for your own personal design.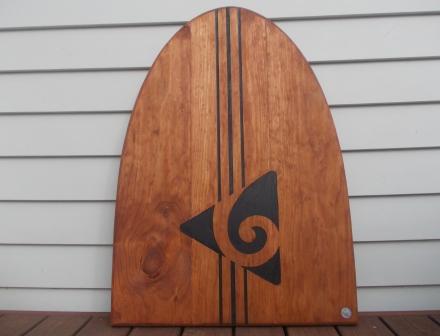 Half Surfboard table top with Logo
This is approx 1.2m x .9m and is also designed to be used as a coffee table top.